Fond du Lac, Wisconsin – The Fond du Lac County K9 who was injured in a shootout on October 14 has been released from the veterinary hospital. According to Sheriff Ryan F. Waldschmidt, K9 Iro "met all of the metrics necessary for release" and was able to walk out of the Blue Pearl Pet Hospital sooner than expected.
In a release, the sheriff said:
The staff and surgical team at this hospital have been amazing. Without them, Iro would not be with us today. There is lot of rehabilitation and healing still ahead, but Iro is one tough K9 that has become not only a source of inspiration and strength for our staff, but for our community and far beyond.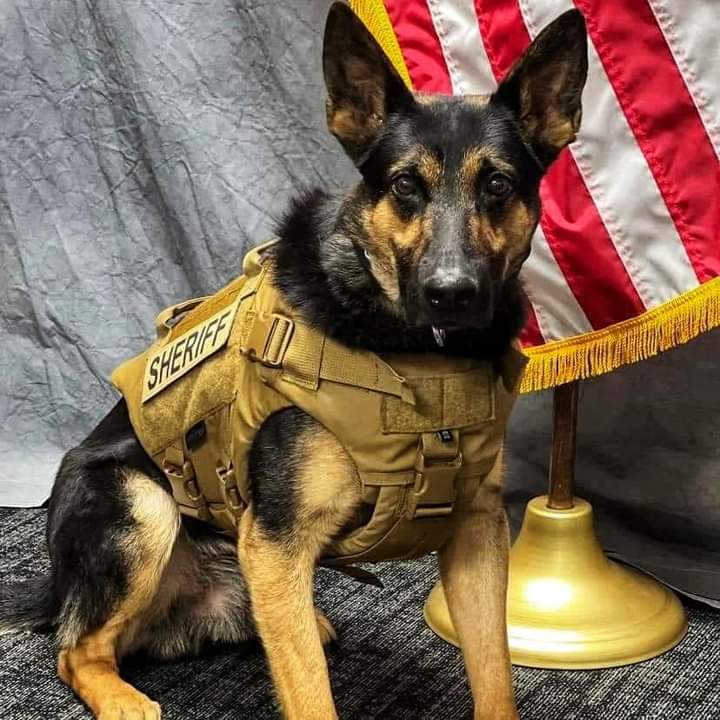 The suspect involved in the shooting has been identified as 34-year-old Kyle Massie; he died in the shootout.
According to the sheriff's office, now that Iro has been released they will no longer be posting daily updates. The Sheriff said:
He and his handler have been through a lot this past week, as have many others, and the details of what transpired last Saturday will be released when the Wisconsin Department of Justice completes their investigation.
Continue reading: Letter From CEO, 'We Cannot Humanely Care For This Many Animals' As Shelter Reaches Pivotal Breaking Point
---
Help Put Animal Abusers Away! Sign A Petition To Fight For Animal Justice.