Published: May 04, 2023 at 09:30 PM Author: Penny Eims
Hillsborough County, FL – On May 1, deputies in Hillsborough County arrested a woman for Aggravated Animal Cruelty after watching a surveillance video of her viciously beating a senior Husky named Maya.
According to a news release from the Hillsborough County Sheriff's Office, 24-year-old Elizabeth Jaimes beat a nine-year-old Husky named Maya with a rubber mallet, breaking the dog's bones and causing her to go blind in one eye.
The video footage of Jaimes beating Maya is difficult to watch, or more specifically, painful to listen to because of the dog's agonized screams of pain from the repeated blows dealt by her abuser.


The wounded dog was taken to the Veterinary Emergency Group, where it was confirmed that she had multiple blunt-force head and back injuries, including spine and rib fractures, and was blind in one eye.
Sheriff Chad Chronister said:
"The actions of Elizabeth Jaimes are reprehensible. No animal deserves to be treated cruelly and inhumanely, and we will not tolerate it. Our team acted swiftly to take Maya into custody and provide her with emergency medical care."
According to the authorities, Jaimes was living in the home with her boyfriend and his mother, who is Maya's owner. The dog's owner installed a hidden camera in her home after noticing that Maya was receiving injuries beginning around the time that Jaimes moved in. The release states:
That is when she discovered the disturbing abuse occurring at the hands of Jaimes. Jaimes admitted to hitting the dog because she had growled at her.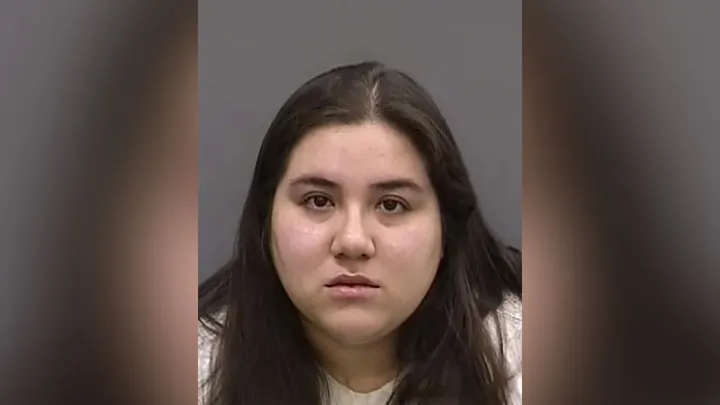 Please add your name to the petition today if you are outraged by Elizabeth Jaimes' reprehensible actions. Maya endured unimaginable suffering due to this woman's vile conduct, and it is crucial to prevent her from causing harm to any other animal.
We the undersigned demand that Elizabeth Jaimes is held responsible for viciously beating a senior husky named Maya. We are petitioning for Jaimes to receive the maximum punishment allowable by law for the aggravated animal cruelty charge stemming from her cruel, abusive behavior. At sentencing, we also hope to see Jaimes prohibited from owning or residing with animals. 
Individuals are presumed innocent until found guilty in a court of law. Animal Victory relies upon the authorities and the court system to determine guilt or innocence.
Note: Following the arrest, Maya was reunited with her owner and is recovering at home. The owner has filed for an injunction on Jaimes.
News: